The 31st annual Christmas Concert of the Virginia Glee Club was held on December 10, 1971, in Old Cabell Hall, during the 1971-1972 season. Donald Loach conducted, and there were appearances by a small orchestra and the Virginia Gentlemen. The concert featured a performance of "The Twelve Days of Christmas."
1971 Christmas Concert program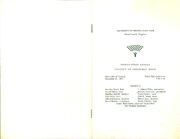 Cover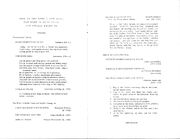 Program 1-2  
Program 3-4  
Program 5, Contributions and Record Orders  
Roster and Sponsors 
Ad blocker interference detected!
Wikia is a free-to-use site that makes money from advertising. We have a modified experience for viewers using ad blockers

Wikia is not accessible if you've made further modifications. Remove the custom ad blocker rule(s) and the page will load as expected.