The 1993 Fall Alumni Newsletter of the Virginia Glee Club was the first newsletter for the Glee Club 1993-1994 season. It included a profile of alumnus Daniel A. Jenkins (College 1938), articles about the Jefferson 250 performances, updates about the impending renovation of Old Cabell Hall, and the famous photo of President Bill Clinton shaking hands with Glee Club members.
Newsletter
Edit
1993 Fall Newsletter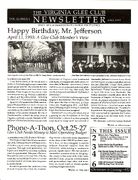 Jefferson 250  
Alum bio - Daniel Jenkins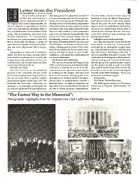 President's letter/Jefferson 250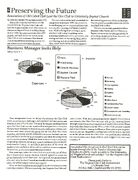 Business Manager's letter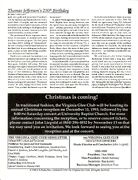 Continuation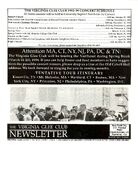 Schedule/Clinton photo 
Ad blocker interference detected!
Wikia is a free-to-use site that makes money from advertising. We have a modified experience for viewers using ad blockers

Wikia is not accessible if you've made further modifications. Remove the custom ad blocker rule(s) and the page will load as expected.