The 2008 Family Weekend Concert included participation from the Virginia Glee Club under the direction of Frank Albinder, along with the Virginia Women's Chorus and University Singers, as part of the Glee Club 2008-2009 season.
A recording of this concert is available at the University of Virginia Library.
Choral Hymns from the Rig Vega, third group, Hymn to the waters
Turn around / Clausen, arr
Wondrous love / Mitchell, arr
Spaseniye sodelal / Chesnokov
Sleep / Whitacre
Ah, el novio no quere dinero / Wilberg, arr
Deus in Adjutorium meum / Britten
A nightingale sang in Berkeley Square / Maschwitz and Sherwin
Psalm 46 / Paulus
Make our garden grow / Bernstein
Virginia hail, all hail / John A. Morrow
The good old song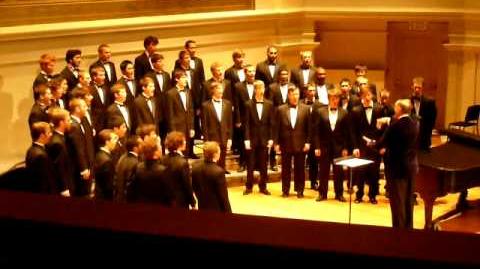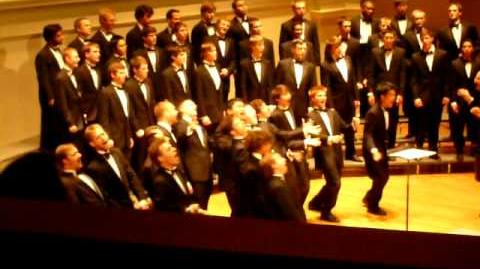 Ad blocker interference detected!
Wikia is a free-to-use site that makes money from advertising. We have a modified experience for viewers using ad blockers

Wikia is not accessible if you've made further modifications. Remove the custom ad blocker rule(s) and the page will load as expected.