The
1994 Virginia Glee Club Finals Concert
was conducted by
John Liepold
and was held at University Baptist Church on May 21, 1994. The final concert of the
1993-1994 season
featured highlights from the four seasons from 1990 to 1994, including Edvard Grieg's "The Great White Host" (previously performed in
1990-1991
),
Maurice Duruflé
's "
Ubi Caritas
," and "
Poor Wayfaring Stranger
" (
1991-1992 season
), and selections from the 1993-1994 "Ave Maria" sets.
Graduates
Edit
The concert was the final Glee Club appearance as students for the following members:
Fennell was to remain active in the Glee Club for several more years after graduation.
1994 Finals Concert program
Cover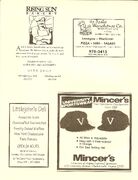 Ads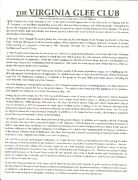 History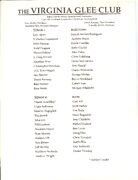 Roster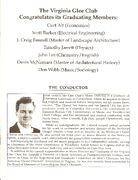 Graduates, conductor bio  
Sponsors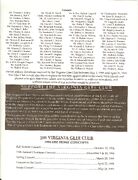 Sponsors (cont'd)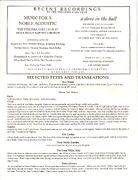 Cover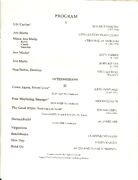 Program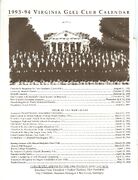 Schedule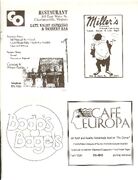 Ads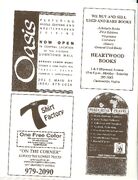 Ads  
Ads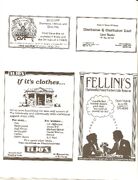 Ads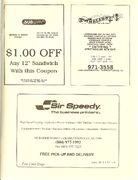 Ads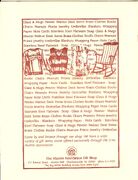 Back cover 
Ad blocker interference detected!
Wikia is a free-to-use site that makes money from advertising. We have a modified experience for viewers using ad blockers

Wikia is not accessible if you've made further modifications. Remove the custom ad blocker rule(s) and the page will load as expected.